2016 sucked. It was a year filled to brim with epic lows socially, politically, and for me personally. I've never felt cursed, but near the end I began to wonder if 2016 wronged an old gypsy woman somewhere down the line and fucked us all for 365 days. Heavy metal was more important to me than ever this past year; it kept me grounded, solidified bonds, and helped me process the endless torrent of emotions I felt. So, it is with maniacal joy that I say "Fuck You 2016!" And with that, here are the 40 albums that saved my sanity.
40. Vektor – Terminal Redux
39. Chthe'ilist – Le Dernier Crepuscule
38. Nadra - Allir vegir til glötunar
37. Cantique Lépreux - Cendres Célestes
36. Nucleus – Sentient
35. Weregoat – Slave Bitch of the Black Ram Master
34. Celestial Grave – Burial Ground Trance
33. Rïcïnn - Lïan
32. Mizmor – Yodh
31. Void Omnia – Dying Light
30. Blood Incantation - Starspawn
29. Predatory Light – Predatory Light
28. Lycus – Chasms
27. Hammers of Misfortune – Dead Revolution
26. Furia - Księżyc milczy luty
25. Sacrificio – Guerra Eterna
24. Void Meditation Cult – Utter the Tongue of the Dead
23. Moonknight – Zhora
22. Profanatica – The Curling Flame of Blasphemy
21. Dakhma – Astiwihad-Zohr
20. Jassa – Lights in the Howling Wilderness
19. Arkhtinn – III
18. Circle of Salt/Taggarik – Split Cassette
17. Ithaqua – The Black Mass Sabbath Pulse
16. Panphage – Drengskapr
15. Agatus – The Eternalist
14. Gevurah – Hallelujah!
13. Darkthrone - Arctic Thunder
12. Utzalu – Drowning in Sanguine Screams
11. Mortichnia – Heir to Scoria and Ash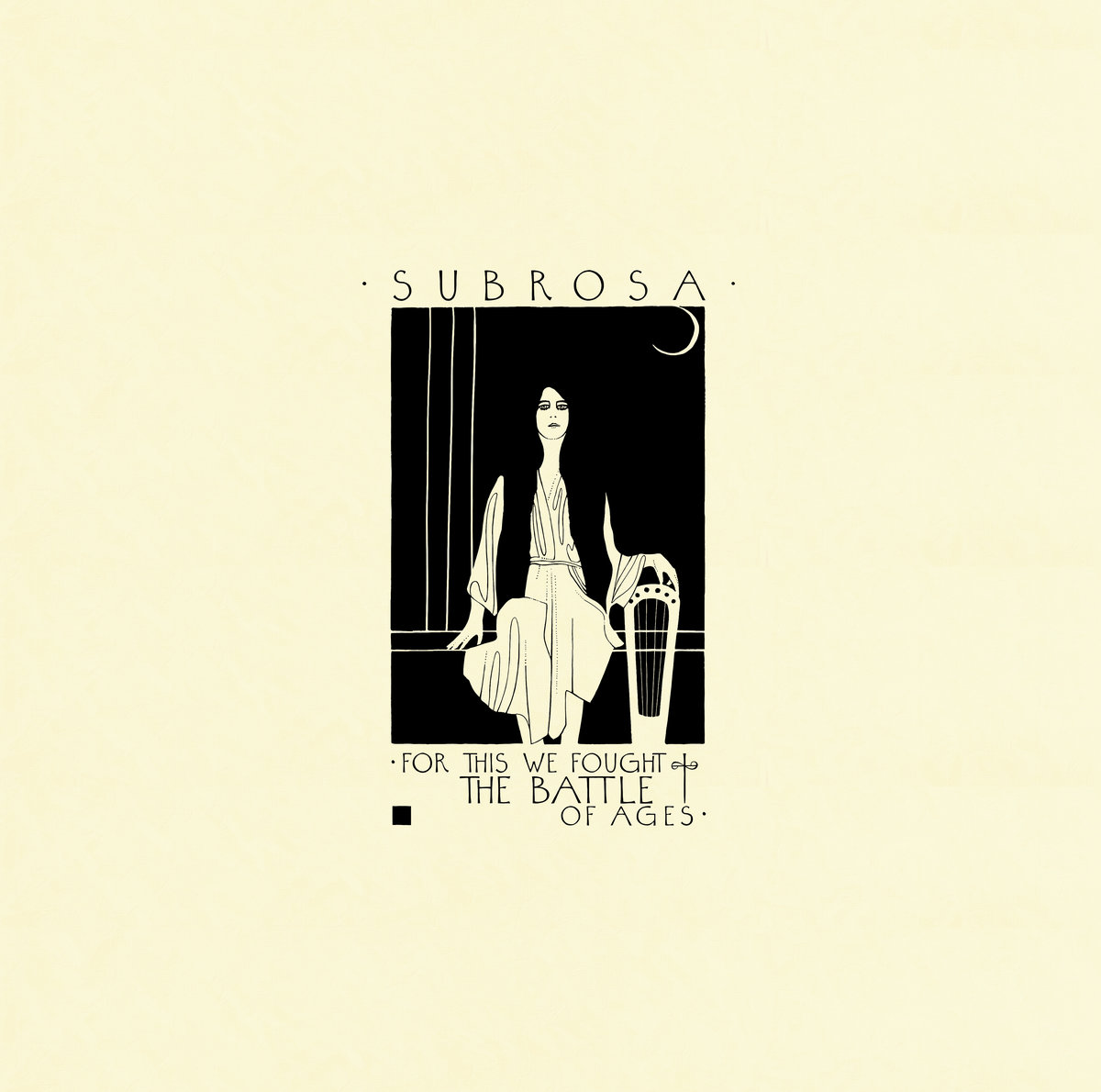 10. SubRosa - For This We Fought the Battle of Ages
SubRosa occupies an interesting section of the doom underground. Sure they're heavy, but it's the attention to detail, storytelling, and instrumentation that set them apart from their contemporaries. 2016 saw SubRosa operating at a level most bands will never touch.
9.
Khthoniik Cerviiks – SeroLogiical Scars (Vertex of Dementiia)
This album is a total mindfuck. It's angular, chaotic, miasmic, and full of riffs. Perfect for your ADD friends.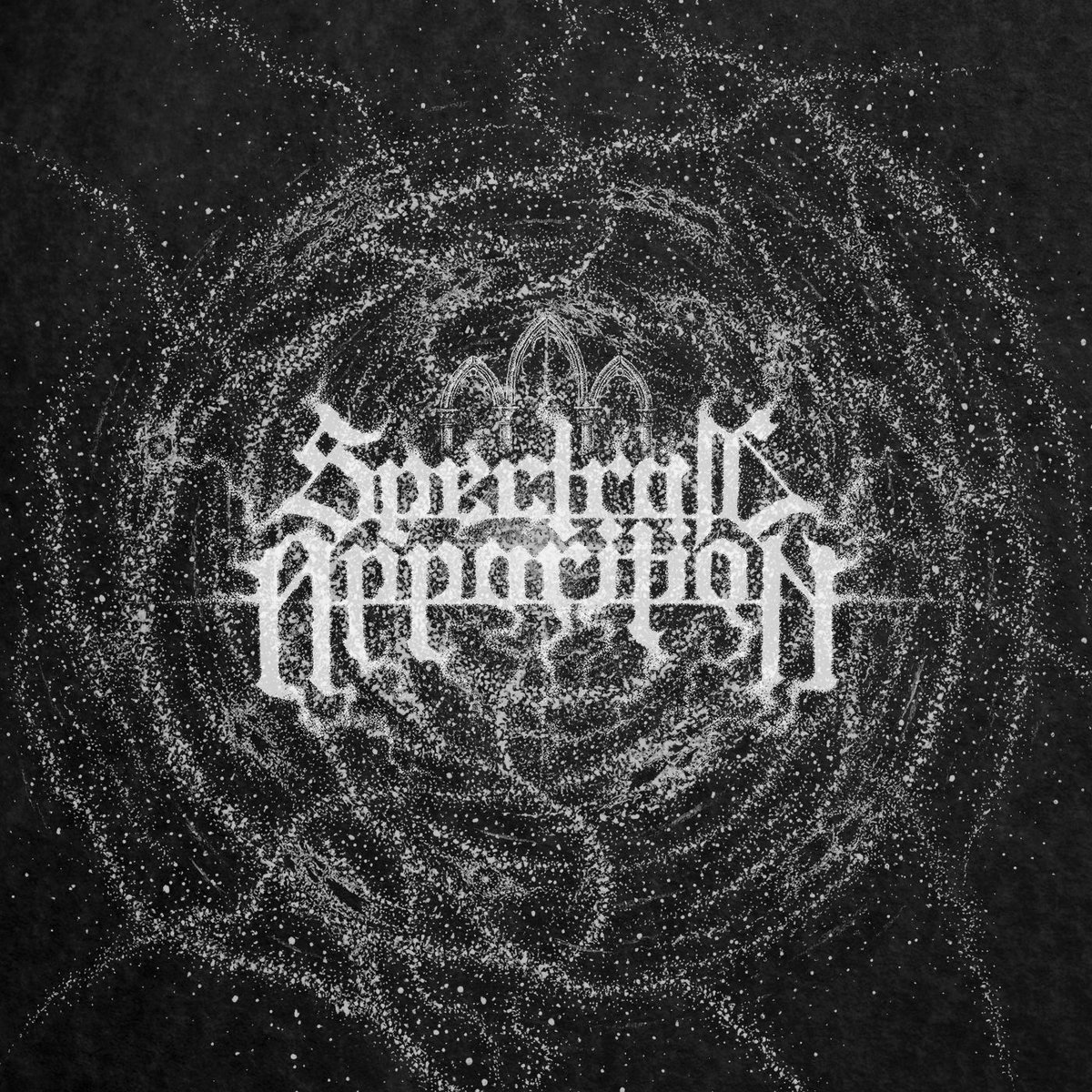 8. Spectral Apparition - Manifestation
For such a young band, Spectral Apparition delivered a monstrous EP this year. Manifestation is perfectly paced black death, and it hits all the right buttons for me.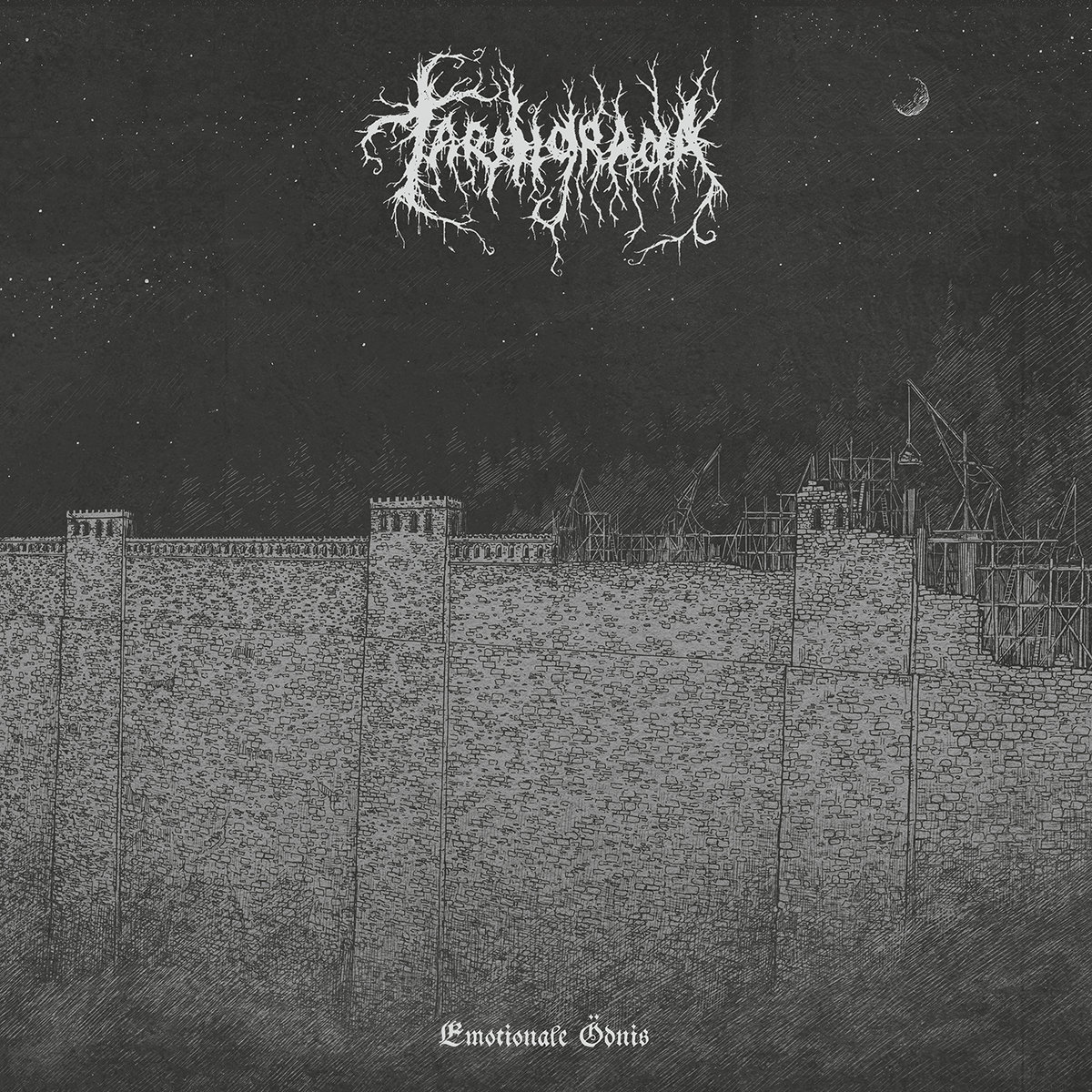 7. Tardigrada - Emotionale Ödnis
This album was a pleasant surprise for me. It was released in October and became my go-to fall album. It's bleak, vicious, and absolutely gorgeous. This is what we talk about when we talk about black metal. Stunning.
6. Mare Cognitum – Luminiferous Aether
I'm a sucker for anything space themed, so naturally I love Mare Cognitum. It's also fortunate Mare Cognitum play some of the best black metal around. This is what it feels like to be shipwrecked on a distant planet infested with astral poltergeists.
5. Malokarpatan - Stridzie Dni
I fell in love with this album almost immediately. It's a sloppy pile of thrashy/proto black metal that seems amateur at first, but actually contains some of the most refreshing ideas I've heard in ages. Required listening.
4. Bölzer - Hero
I know a LOT of people were disappointed in the new Bölzer album, but I'm not one of them. Once I let go of the idea that this band would reclaim the glory of "Entranced By the Wolfshook" I discovered a nuanced, interesting, and amazingly well crafted album in Hero. Drop your pretension and just listen to the damn music.
3. Moonsorrow - Jumalten Aika
After 5 years without an album, I wasn't sure what to expect from the new Moonsorrow. I've been a fan for a long time, but I haven't been listening to much folk black metal recently so I didn't know how this would strike me. Well, it fucking rules. It rules so hard. Ferocious, fun, and expertly played. This confirms my suspicions that Moonsorrow are incapable of putting out a bad record.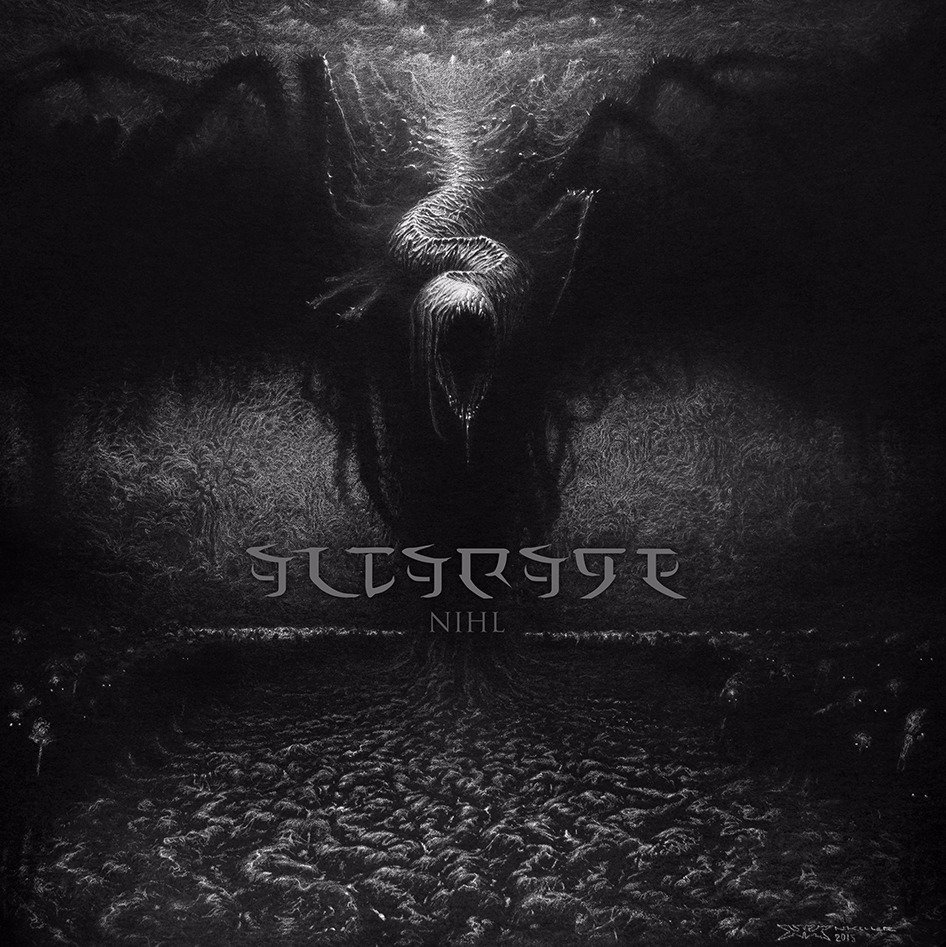 2. Altarage - Nihl
When I heard Altarage's 2015 demo I was intrigued, but only slightly. The band showed a lot of promise, but I wasn't losing my mind over their brand of cavernous death metal. At the beginning of 2016 Altarage released Nihl and it blew my fucking mind. I don't know how they did it, but these Spaniards put out one of the best death metal albums I've heard in a long long time. Nihl is suffocating, bleak, burly, and full of rolling riffs that carry you from one track to the next. It's like drowning in a sea of distorted bass. Amazing.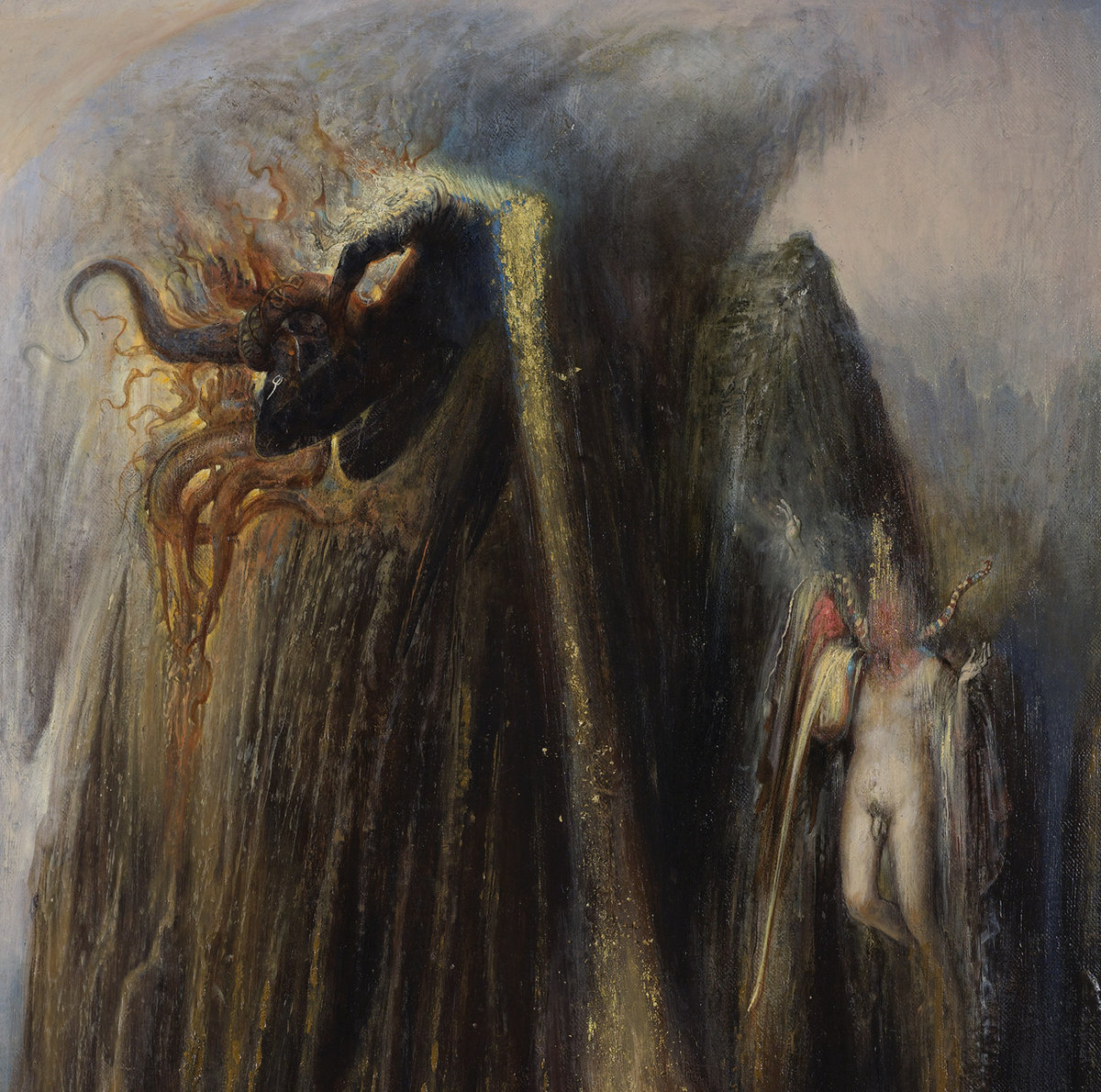 1. Howls of Ebb - Cursus Impasse: The Pendlomic Vows
2016 saw a lot of great death metal releases, but no band can touch the creative majesty of Howls of Ebb's latest opus. This hulking mass of hyperactive filth represents everything death metal can be, without ignoring where it came from. The way Cursus Impasse moves from track to track is incredible, and provided one of the most satisfying full album listening experiences I've had in years. Essential.